Initially, I bought the sweet potato to cook with porridge (sweet potato porridge/congee -番薯粥). However, with those comments from the Roasted Butternut Squash post, I decided to roast the sweet potato instead.


Sweet potato is nutritious with Vitamin A, C, B6 and minerals such as manganese and potassium.

Basically, I use the spices I have in my pantry. I wanted it spicy, added a lil' red chili powder (Note: Paprika or Cayenne Pepper should work too). Too bad I have no ground cinnamon at home if not I would have added that.
Roasted Chili Sweet Potato
Ingredients: 1 sweet potato, peeled and cubed (Note1: Garnet Yam is a good choice); dash of red chili powder; dash of ground coriander; dash of sea salt; dash of ground white pepper

Directions: Preheat oven 375-400F. Toss the cubed sweet potatoes with the seasonings and spices in a lined baking pan. Drizzle olive oil over the potatoes. Bake in oven for 30 minutes or till potatoes are cooked.


Now I need to buy more sweet potato so that I can cook sweet potato porridge to soothe and fill me warm in the Fall and Winter months.

Is it called Sweet Potato or Yam, where you are staying? :P

Sweet potatoes are cheap and nutritious, so they are going to fit
and I'm bringing them to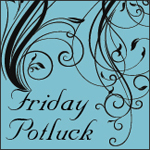 as well.


Tag: sweet potato, roasted sweet potato, mushrooms