There are some popular Chinese sayings: 秋天 萝卜是人参,十月萝卜小人参 - meaning the Radish (Daikon) harvest during Autumn/Fall season is equivalent to Ginseng, heightening the nutritious benefit of radish (daikon). Daikon is sometimes known as Oriental Radish or Chinese Radish. If you have never thought so highly of Daikon, perhaps you should do so..and EAT MORE!


I love pairing chicken and daikon in a soup. How do I make it my "special" soup:

(1) I add tomatoes for the "X-factor" (try it and you will know what I am talking about). Tomatoes are known to elevate the "umami" (savory/deliciousness) taste in many dishes. No doubt the Vitamin C might be partially lost in the boiling but anti-oxidative property of lycopene is retained. In fact - Note - lycopene is insoluble in water, so you need to have organic solvents or oil to tap the benefit - meaning if you eat raw tomatoes, you are not extracting the benefit of lycopene. Cooked tomatoes (in a little oil) release more digestible lycopene than raw ones.

(2) I also add turmeric for anti-inflammatory benefit (other benefits) and that little mild color.


(3) And can you see the leaves in the soup? Those are from the daikon (daikon leaves, yay!) and I only discovered quite recently that these leaves packed a power! Leaves: Vitamin A is 3x more than green veggies, calcium is 4x more, Vitamin C is 10x more than lemon. Also the leaves contain iron, beta-caroten, vitamin B. Super, right? :)

Chicken Daikon Soup - 白萝卜鸡汤
Ingredients: 2-3 chicken carcass(bones), parboiled; 1 daikon(white radish), peeled and sliced into circular chucks; 1 medium-size tomato; 1 small red onion; 2-cm knob ginger slightly crushed; pinch of turmeric; pinch of salt to taste; 2 cloves garlic slightly crushed (option)

Directions: Add parboiled chicken bones, daikon, tomatoes, onions, ginger in a pot and fill with water to submerge the chicken. Add a pinch of turmeric. Turn on heat and start boiling. When boiling, turn to lower heat and simmer for about 30 - 40 mintues till chicken is cooked and daikon turns tender. Add salt to taste. Turn off heat. Add crushed garlic and cover pot to allow remaining heat to slightly cook the garlic.



This is healing soup for me. A soup that not only comforts but also maintain a healthy body system. The soup is for
at Kahakai Kitchen, and a family favorite - going to
and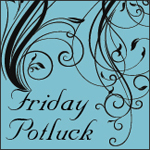 .

Remember
: you can make this soup in a
pot
over the stove top OR try an even simpler recipe version (less ingredients) in a
rice cooker
(
Refer
to Recipe:
Chicken and Daikon Soup
in Pg. 42 of my cookbook -
The Everything Rice Cooker Cookbook
). You can also check out Noobcook's
Chicken Daikon Soup
which was adapted from the same book.
Another favorite Chicken Soup recipe of mine is this
Gojiberry Chicken Soup with Ginger and Shitake Mushrooms
which is such a healing and delicious soup.
How do you cook your favorite chicken soup?
Tag: daikon, soup, chicken soup rice cooker, rice cooker recipes